Tracklist
1. CHUMP
2. Keep Me Out
3. Over-Romantic
4. Men of Greatness
Drums: Eric Jackowitz and David Ely (Keep Me Out)
Bass, Electric & Lead Guitars: Erik Groysman
Synths & Organ: Erik Groysman and Dante Cimadamore
Acoustic & Rhythm Guitars: Dante Cimadamore
Vocals: Dante Cimadamore
Produced by Erik Groysman
Mixed by Seth Earnest
Mastered by Will Borza
All songs written by Dante Cimadamore
© 2023 Dante Cimadamore / Give Me Motion
℗ Music Every Moment (ASCAP)
Cover Art by Micah Sedmak
Thanks to Emily and Sharky for their input and good vibes, Jeremy Hatcher and Griffin Wright for helping me demo CHUMP in its infancy, Christina Johnson for artistry and patiently sorting out frantic new ideas, Michael 'Cougarbait' Rezl for input, artistry and wizardry, Mary Gutfleisch for enduring the writing and rehearsing of these songs, all the Harpies that follow the Gospel of Joe Bidet and whose Patreon contributions supported the making of this EP, Tessa Violet for re-inspiring me and keeping me going, and all my other friends & family that lended an ear and a nudge of support while I sat on these anguished eggs like some kind of bitter black swan.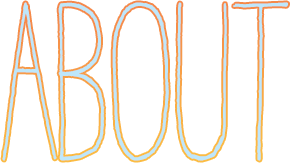 Hi, my name is Dante. I made Give Me Motion as a way of combatting complacency within my life. My latest album, Extra Ordinary, is about celebrating the exceptionalism of existence. I'm happy you're into this stuff and here to rejoice in the sunlight with me.
This album is the most punk rock I'll ever be while keeping with my generally joyous sound. This was achieved largely with the talents of Jeremy Hatcher and other Los Angeles musicians. The lyrics encompass the last seven years of my life: moving out west, cherishing friendships, working, worrying, and the continuously rotating perspectives of "how lucky the sunlight will find the moon" and making the same mistakes "for no one else."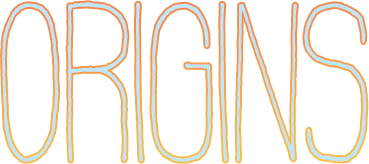 Give Me Motion started back in 2009 when I was sitting/living/languishing on my sister's couch in West Hollywood. I made the mythical American decision to travel west from Connecticut to California in search of opportunity. At first opportunity and I kept on missing each other, but I was determined to make some for myself so I invoked the words "give me motion" and began recording and performing as much as I could (also the lyrics to one of my favorite songs "Goodbye Stranger" by Super Tramp). Fast forward through releasing my first self-recorded EP "
Empty Rooms
", frequenting open mics, moving in and out of unsavory living situations, connecting with Nice Peter, making Youtube videos, finding people who care, going on tours, writing for Epic Rap Battles of History, going on more tours, finding more people who care, drumming on tour for Dodie, Tessa Violet, and Rusty Clanton, finding even more people who care and now we're here; on a fantastic looking website. (Thanks,
Cougarbait!
)
There's a plethora of video and music from this time located on my YouTube, some of which is currently in digital stores. Dig in.